The thermocompression technique
SIA Industrie specialises in the transformation of thermoplastic composites, green materials and more common materials such as carpets.
Thermocompression is a highly scalable technology that makes it possible to produce cosmetic parts and semi-structural parts.
It is technology that is mainly applied in the interior equipment of vehicles, but it is also of great interest in certain industrial applications and in the furniture sector where it can offer new possibilities to designers.

There is a wide range of solutions available
Single-layer complexes: They are made of a single layer of thermoplastic composite material and a coating on one or two surfaces. They make it possible to produce cosmetic parts of or parts for applications where there will be little mechanical stress.

The main applications are rear parcel shelves, cabin lining, wheel arch trim, door panel inserts, etc.

Multi-layer complexes: These are made of a honeycomb or foam core sandwiched between two plates of thermoplastic composite, either coated or uncoated. They make it possible to produce parts that offer both high mechanical performance and a pleasant appearance.

The main applications are boot floors, structural floors, rear parcel shelves, insulating partitions, etc.
Thermoplastic composites provide answers to the current problems that manufacturers face
Lighter vehicles to reduce CO2 emissions: Thermoplastic composites make it possible to combine high mechanical performance, low weight, and a pleasant appearance.
Recyclability of the vehicles: The thermoplastic composites can be made of recycled materials combined with fibres of plant origin. SIA Industrie is engaged in various programmes for the development of bio-materials which may have applications in the automotive sector, but also in various industrial sectors.
Diversity, personalisation, and small batches: The transformation technology developed by SIA Industrie allows us to limit investment in tools.
A scalable technology capable of responding to specific requirements
Depending on the needs of our customers, SIA Industrie can propose existing technical solutions, or we can develop the specific combinations of materials that will best meet our clients' expectations.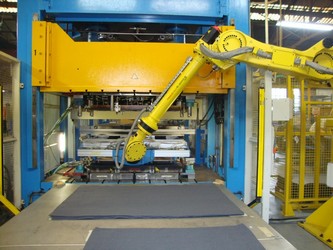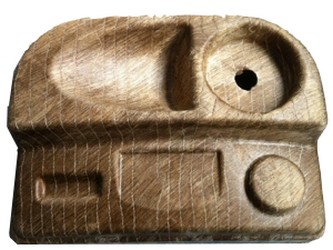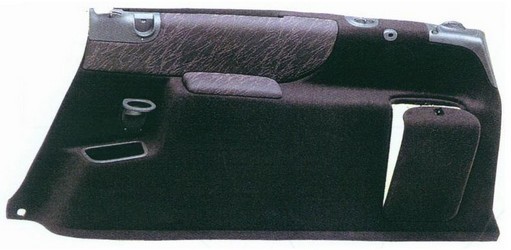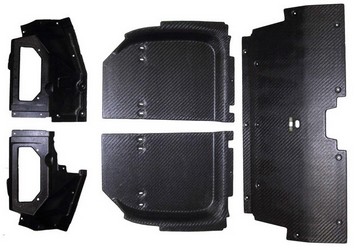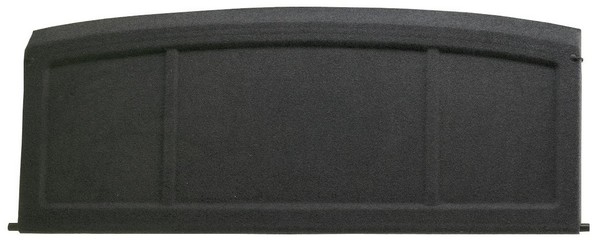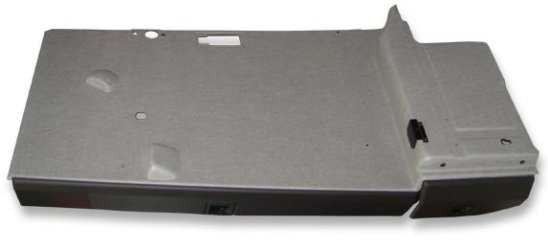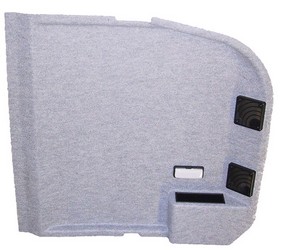 Our expertise and skills
SIA Industrie is a pioneer in the use of material complexes that make it possible to obtain thermoplastic composites.
These composites are innovative because their matrix is recyclable (PP, PA) and their reinforcements can be made of plant fibres (linen, kenaf).
Multiple functions can be performed using these new materials. A repeatable and partially automated process allows for the most accurate possible production.
We have a special brochure (in French) that will give you more details about the processes and materials used to process such materials.
Download the brochure
SIA Industry has a design department that allows us to conduct full functionality studies
The research office is equipped with modern and effective equipment
Manufacturing and usage costs are closely linked to the quality of the design, i.e. whether there is a real match between the solution and the identified need for the part:
CAD: Catia V5
Simulation: CadFlow
The research office is involved in the design of the tools, which are then made by our partner toolmakers.
SIA Industrie, the go-to supplier for your innovative projects
An innovation strategy in response to a changing automotive market
SIA Industrie's innovation strategy enables us to offer technical solutions to the new problems of manufacturers:
Responsive when you want to increase or customise your order of a high-quality product: Today, the market requires greater responsiveness from manufacturers in the development and industrialisation of their new models.
Reduced batch sizes: The diversity and customisation of models results in a reduction in production volumes per model that impacts the organisation of production and the profitability of investments.
Regulation of CO2 emissions: As vehicles get lighter and as electric drive systems develop, this contributes to the reduction of CO2 emissions, but it also requires that innovations be put in place.
Management of risks to investments: In light of the ever-accelerating changes in the car market, returns on investments have become more uncertain and it is important for manufacturers to limit risk taking on new projects.
In response to these requirements, SIA Industrie develops scenarios based on the use of different alternative technologies, which, depending on the speed limits for the vehicles, will provide answers to these new issues.
Biocomposite materials
The growing need to preserve our environment has resulted in the development of biocomposite materials that reduce our dependence on oil and reduce the carbon footprint of equipment.
SIA Industrie is committed to two areas of development:
The use of plant fibres: When mixed with plastics, plant fibres make it possible to reinforce plastic whilst reducing the volume of materials derived from petroleum by replacing these materials with fibres derived from agriculture.
The use of polymers derived from biomass: The use of polymers derived from biomass instead of petrochemicals will one of the evolving areas of the plastics industry in the coming years. SIA Industrie and its partners are already engaged in concrete developments with regard to these materials.
SIA Industrie is a member of the association AgroComposites Entreprises, whose objective is the industrialisation of agromaterials.
2 thermocompression lines (250 T)
1 machine for testing materials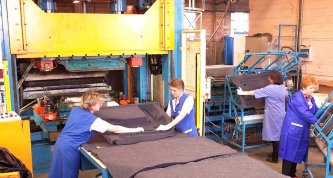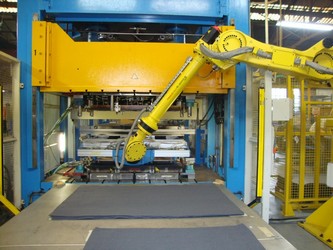 Thermocompression
Thermocompression of a sandwich (5 layers)